Being locked out of your car is the worst! You're frustrated, angry, or even frightened (depends on your location). There are lots of circumstances that could lead to you being locked out of your vehicle. Whatever the circumstance, it's not nice. The key is not to freak out. That's funny because you're actually freaked out because of the key.
Anyway, let's look at some common scenarios that you can lock yourself out of your car and what you can do instead of freaking out.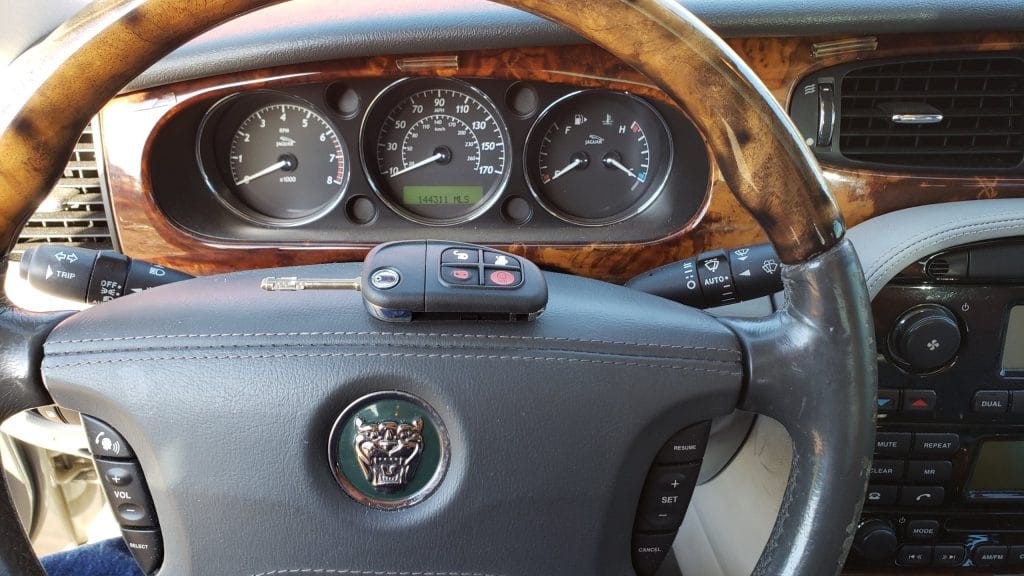 Scenario 1: Breaking Your Key in The Lock
Your ex husband is simply the worst! Why does his new girlfriend always have to hug you? You're so upset. You storm to your car, trying to get it open. The button isn't working. You're on the verge of explosion. You use your key and somehow all your anger is transferred to the lock and then click! Or not! That was the sound of your key breaking in the lock. Can your day get any worse?
Scenario 2: Losing your Key at Home
You have to be at work in 30 minutes. You grab your bag and your keys and gulp down the coffee. Oh, you're going to be late. You just cannot be late. You have a presentation to make. You sprint to your car and pull out your keys. Wait, there are no keys. But you grabbed them or did you? Oh no! You run back to the house. You search frantically for it. You cannot find it. You're 5 minutes late. Oh, burger! You're going to be so late to work. Can your day get any worse?
Scenario 3: Losing Your Key at the Office
It's the close of work. You want to go home and just drop on your bed. You walk out of your office and into the parking lot. You see your car, the portal to convey you to your fortress. You get to it, pull out your keys. No, you didn't, because they aren't in your pockets or in your briefcase. You rush back to the office; they aren't there either. This is happening. Where could you have dropped them? You have no idea.
Scenario 4: Locking Your Keys in the Car
This is the worst. The key is actually staring at you in the face, but you just can't reach it. Wait! You've got a spare key. You smile. Wait a minute, it's in your glove compartment! Oh no! You can't do anything about it. You locked your doors using manual lockdown. What can you do?
All the scenarios discussed are very common. The normal response to these is massive freak out. I'm here to ask you to calm down. Let's discuss practical ways you can prevent this from happening to you.
Have a Spare Key Handy
Alot of drivers have a spare key, but they make the mistake of keeping it I'm the glove compartment. Now accessibility is as important as availability. Instead of keeping your spare keys in the glove compartment, you could;
Keep it with a trusted friend
Have it on you at all times, preferably attached to a piece of jewelry
Keep a copy in your office.
How to Hire a Locksmith to Help you Get Back Access to your Car
Make sure any locksmith you hire will have an id before you schedule an appointment. Inquire while you are still on the telephone and make it clear that you will verify the information. A good locksmith will be in uniform and have ID ready to show you. Before you contract the services of a locksmith, inquire about the length of time they have been doing this sort of work. If they have been in business for many years, then it is a good bet that you could probably trust them.
Look for locksmiths who are active in the professional community of locksmiths. It is wise to know that you have a locksmith who stays updated on your locks. It will also let you know he's dedicated to what he's doing.
Do not hire the first locksmith you speak to. Call at least four or five businesses first, then make your decision to hire. This will give you a reasonable expectation of what the average charge is. Once you figure this out, you will be able to select locksmiths that give you a rate that's fair. If a locksmith wants to drill your lock or replace it, find out if that is required. This will cost you a large sum of money and is not necessary.
There are quite a lot of websites with reviews that contain reviews of consumer services. Make sure review websites are not however tied to any locksmith service or sponsor. You should also go to your local BBB before you are considering has a good record with the Better Business Bureau.
Hiring a locksmith is the best option. If you want to go with this, it is best you go with a reputable firm with trusted employees. It's important to note that if your keys are locked in your car, you may want to be around your car while waiting for the locksmith to ward off burglars.
Why Choose Alcatraz Lock
Alcatraz Locksmith is willing to help you. We understand how frustrated you feel, that is why we always have a professional ready to come to you ASAP.
As our customer (or yet-to-be customer), we want you to know other customers have been left satisfies by our company. Our locksmith service has had hundreds of satisfied customers. So we pride ourselves on always being able to solve the issues that our clients have with their locks, their keys, and their security systems.
More than that, apart from the amazing automotive locksmith service, our company has also put an emergency locksmith service at your disposal. This means that no matter what time of the day, what day of the week, and what month of the year it is, all you have to do is give us a call. And we will be there to give you a helping hand.