If you lock your key in the car would you know what to do? Of course, you would call a locksmith . How many locksmiths you know personally? I would imagine most who read this couldn't answer and it's okay. I'm going to share important information you can apply.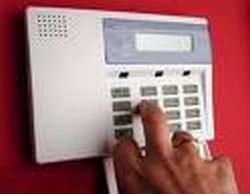 If you don't have a personal locksmith you can trust. Here're a few things to consider when building a relationship with a professional locksmith . A great place to begin is research. The internet provides more than enough information. Only contact locksmiths with positive remarks.
Phone etiquette is extremely important. It's better to avoid casual talk and seek out a company with a professional tone. Share the detail of your situation, so to ensure the professional knows the problem. And how to solve it. Locksmith professional will make sure all your questions are answered before arriving.
Always ask about pricing! A professional will quote a price more than once. Only contract locksmiths who stick to their quotes. Avoid any locksmith who fluctuates their quotes. Lack of consistency tells you everything you need to know. Great signs to identify a professional.
When the locksmith arrives observe their modes of dress. A uniform shows professionalism. And pay attention to their work ethic. Expect the same form of treatment in person as over the phone. In this instant your looking for customer service.
Locksmiths tools
Of course, you call a locksmith to solve your problem. The real locksmiths have all the tools necessary on hand. In fact, the situation is explained over the phone. They understand your frustration and will perform quickly. It's nerve-racking to need a locksmith.
A professional will establish his credentials and get right to work. Paperwork and ID are always carried by a professional. A professional will always provide a receipt for proof of services. Locksmiths who care will ensure that all requirements are met. As they use quality service for repeat business.
You must ensure that service is reliable. Avoid any locksmith who's not punctual or fails to communicate. It's uncommon for locksmiths not to show up. A locksmith who appreciates their customers will be straight forward. If any changes occur they will contact, you out of courtesy.
Quality service speaks for itself. If any locksmith strays from what we discussed here today. Is not a true professional? Why take a chance there are many good locksmiths out here? But also there are those who look to take advantage of your situation. You won't have to question a professional who has your best interest in mind.
If you're in need of 24-hour locksmiths in AZ. Alcatraz will solve all locksmith needs. And with a reputation to back their quality service. The tips shared here today are a sign to look for in professional locksmiths. You want some you can trust when this emergency pop-up. Alcatraz locksmiths are always professional and reliable.