Locksmiths can in many fashions. That's why you need a locksmith that can be trusted.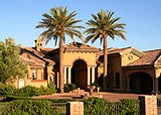 When dealing with locksmiths , they're a basic knowledge you should understand. Especially, entrusting a stranger with your home. Think how many times you get locked out of your house. You need to know you're dealing with a professional, who has your best interest in mind.
A quick tip for a common mistake that definitely gets overlooked in the home. Cover your locks when painting! That's right, most people don't and end up having to replace all the locks. Locksmiths have repeatedly stated that this happens more often than not and charge a considerable amount for changing locks. Find a way not to fall in this category. There are jobs that require work on the part of locksmiths and can bring up the cost.
Whatever you do, don't fall for the locksmiths who won't give quotes over the phone there a scammer. They will not give quotes and when they arrive they'll charge astronomical amounts. One of the many signs of the scammers in the locksmith world.
If you're dealing with locksmiths who aren't certified, you should be alert. Make sure to get your price quoted over the phone. If the price is higher than agreed upon don't pay it. Make sure your voice your grievance. No matter what don't become a victim of a scammer. Your firm stance will chase them off and possibly prevent them from continuing the scam. The best way to avoid this, of course, is to contact credited locksmiths.
When the locksmith completes his task make sure that he hands you proof. A common receipt will due. Most locksmiths are professionals and honest. However, there are those scammers out there who for examples can say you have to buy a new lock.  In most cases, if you're locked out, most locksmiths will have tools on hand to perform the job. Without having to damage your lock or you having to get a new one.
Locksmiths Reputation
Now that we covered likely scenarios to avoid. When you think of hiring professional and our research locksmiths. Make sure that the business is insured and certified. The best way to see if the business is valid is the BBB (Better Business Bureau). The BBB will not only which locksmith are certified but give idea who's reputable and who's not.
Reputation is everything for locksmiths. There a great site out there to get a sense of who you dealing with. The BBB has a review of pro locksmiths on their site as well. Most reviews you notice come from local people that been in the same situation as yourself. The can provide deep insight on the local locksmiths in your area. Focus on calling a locksmith that has good reviews is a must. Professional locksmiths not only perform the job but give quality service.
In the Phoenix Metro area your best bet in Alcatraz locksmith . They are professional with years of experience and exhibit the positive quality in locksmiths we discussed toady. Let's not forget our business is accredited by the BBB.