Locksmith Near You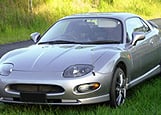 Did you lock your keys in your car? Ok, it happens to everybody, but a good locksmith can make all the difference. There are many adds out there offering locksmith services . You want to make sure the person you're entrusting to come help you is an experienced professional. Here were going to assist you in finding the locksmith you deserve.
Being locked out of your vehicle is a scary thought. Unfortunately, it's all too common and locksmith services know this. You want to entrust your service to a locksmith professional who won't drive up costs.
TIP! Call around and weigh your options. To find a good "locksmith near you" you have to do some research. Although their many options out there. Professional locks smiths are hard to come by.
Most people don't ever think they'll need a locksmith. The truth is a locksmith should always be in arms reach. First research a credible 24hr locksmith and then you save the companies number in case of emergencies.
Common sense must be applied! When dealing with a new locksmith professional, identification should be asked. You ask for their credential over the phone. A legitimate company will arrive in a professional manner. They will be in uniform and ready to present identification.
TIP! Always maintain vigilance when dealing with an unknown locksmith. Cheap locksmiths aren't always honest and scams are prevalent. You should take the proper measures when finding a locksmith near you.
Locksmith Near You
Locked car keys are not a complicated or expensive process. Any locksmith service near you should have the tools necessary to perform the task.  A professional locksmith will be able to solve your problem in a matter of minutes.
Don't fall into any scams when dealing with asap locksmiths. There are those who will take advantage of your situation. It's important to ask for an estimate with fees include. As the most common scam is over charging.
TIP! Car locksmith should carry a receipt book with them and all customer have the right to ask for a receipt. This is a good indicator to see if you're dealing with a professional locksmith near you.
Make sure you ask for a receipt. Proof of payment is essential to any transaction. Locksmith services are no exception to the rule. If any questions need to be addressed doesn't hesitate to give them a call.
Be alert when asking mobile locksmiths to show up to remote locations. It's not uncommon to lock your keys in the car out in the middle of nowhere.  Safety first, if your locksmith is behaving inappropriate ask them to leave. If the situations escalate quickly call local law enforcement.
TIP!  let your Locksmith professional know exactly what they're getting into. Be honest with your situation.
Automotive locksmiths are not always in the garage. They may not have the tools on hand and any extra on their part can cost more.
A professional mobile locksmith may have to use different methods. There instances where your vehicle must be rekeyed. Yes, it's a more expensive process but if the situation calls for it. It has to be done. There're many emergency locksmith services that might not take the job.
What sets Alcatraz apart from the other larger companies. Is that we provide a personal service for my customer's quality service for our customers at a reasonable price. The service to emphasize is automotive. A bonded and licensed company in that state of Arizona. One advantage of using Alcatraz locksmith is at the speed in which they respond to your calls. Customers have used Alcatraz locksmith for many years. It doesn't matter what time. If you need automotive service Alcatraz is very dependable valley wide. You can be assured that Alcatraz is an honest company.
Locksmith Near You
When you are in need of a locksmith near you call (tap here to call (602) 677-5045) on Alcatraz Locksmith