Installing a security camera at home is one way to care for the well-being of the family and preserving the tranquility of the home. At least in America, it eases a lot of stress and concern.
A good way to relax a bit and prevent unpleasant moments is to use different technologies that allow us to take better care of ourselves. We are going to share everything you need to know about security systems and the keys to installing security cameras at home.
From those first models of monochromatic image and some slowness to modern cameras, which transmit everything they register in real-time and in full color, there has been a real revolution in security systems by camera monitoring. The improvements are remarkable, even in adverse conditions, as there are technologies with excellent definition in night images and fog or rain environments.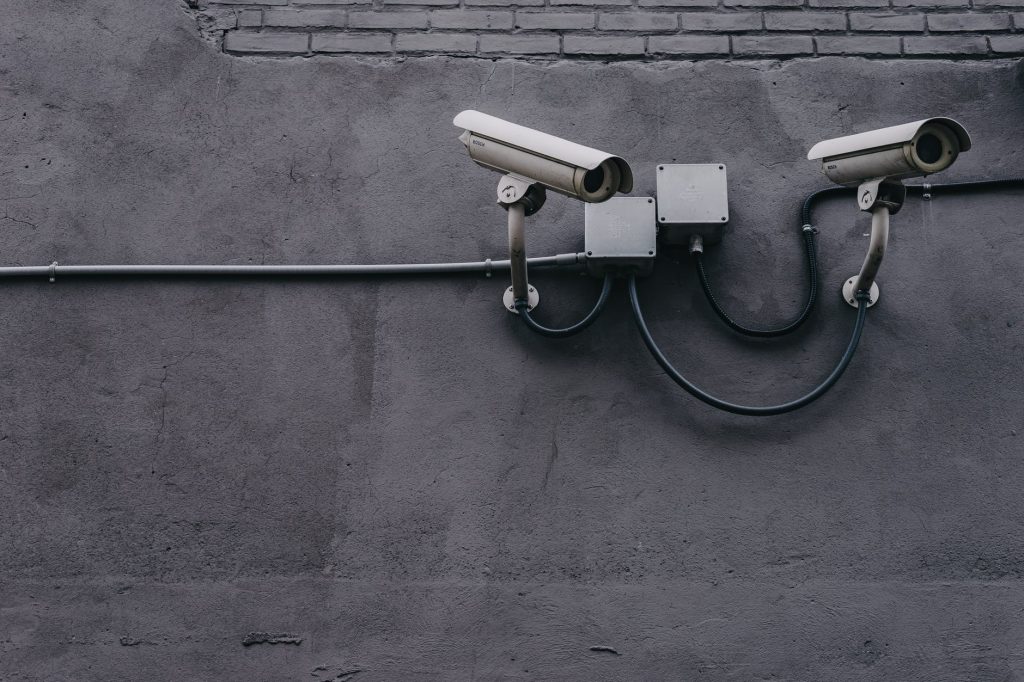 Types of security cameras
In the security and surveillance market, you can find cameras and video systems of the most varied, both in quality and price. That is why it is difficult to know which equipment is best suited to the characteristics of your home or business and your personal needs.
There are basically 2 types: IP cameras and analog cameras. In turn, each one has different models or options. We clarify the panorama a bit to make things easier for you.
Analog security cameras
Analog security cameras are those that have historically been used in CCTV (Closed Circuit Television) and are still used today. The image comes out of the security camera in an analog way (an alternating current signal that varies in time with different amplitude). There are several standards, although the most common are NTSC or PAL B and can be connected directly to a television.
IP cameras
The IP cameras are security cameras designed to be viewed via the Internet or a local network. If you have a network of computers interconnected with each other through a switch or router, these cameras are connected as if it were one more computer. The most classic and professional have an ethernet port with Rj45 terminal and connect to the switch or router via UTP cable.
There are also wireless IP cameras, which are connected to the WIFI network by an antenna. This allows us to access the camera from any computer, mobile or tablet that has an Internet connection, and thus be able to see how everything is at home or in business from anywhere.
There are even WIFI IP cameras that send an email with the images of the place when they detect a movement in the room or hallway where it is placed. If you have connectivity problems, I learned how to better connect the WIFI connection at home.
Types of security cameras
In the market, there are different types of video surveillance cameras. The values ​​depend on quality, autonomy, and scope. We summarize the topic to help you:
Infrared Camera (IR)
Infrared light is a type of light that cannot be seen by a person's eyes. This is because the wavelength of the infrared light is longer than the visible spectrum light. Infrared light allows a camera to "see" even in total darkness.
IR cameras change color to B / W at night to optimize their monitoring purposes, due to the greater sensitivity that can be achieved in this way. A photocell inside the camera controls daylight and determines when to change. Due to its technical characteristics, this surveillance camera is ideal for recording large perimeter surfaces outdoors day and night.
Dome camera
These cameras are compact and round, which, due to their more simulated shape, making them ideal for interiors. This does not mean that a dome camera is not valid for an outdoor installation since most models have IP protection and are totally valid for such installations. These types of cameras are designed for ceiling installation, although they could also be installed on the wall.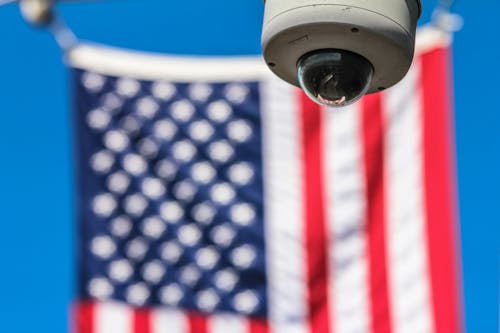 Compact security camera
Compact cameras, also called bullet cameras, are, together with the dome, the best option for any type of installation. These chambers have a cylindrical shape and their main difference with the domes is that they have a more dissuasive character (due to their shape and size) than the previous ones.
All-in-one security cameras
The most modern cameras on the market are complete all-in-one systems, since it is the camera itself that connects to the Internet (with or without cables), is compatible with mobile phones and tablets and also stores the images on a microSD card internal In this way the all-in-one cameras allow you to see and record everything that happens at home without complicated installations.
Security and lighting
Lighting, or lack thereof, is a factor that significantly affects the quality of the video that a camera captures and, therefore, the security of the home or business. To meet the need for better lighting, video manufacturers have launched cameras with integrated lights, whose effectiveness has been shown to be limited. Currently, the best lighting solution for a surveillance system is an independent illuminator.
In the market, there are LED illuminators that can improve "and much" the range and quality of night vision of a surveillance video camera. Such is the case that we can achieve scopes that double or triple that offered by the camera.
To add comfort and reduce expenses, it is important to ensure that the illuminator includes some type of sensor, so it will only turn on when the ambient light is insufficient. In this way, during the day and when the lights are on we will not waste energy.
How to install a security camera
Avoid reflections: Backlight and reflections are key when placing a camera. Outdoors they are something we should consider carefully since they can totally ruin their use. Therefore, it is important to keep in mind that sunlight experiences variations during the day and that it should be avoided that it directly impacts the camera because it can affect the image sensor. It is best to place the camera so that the sun shines from behind.
Obtain a correct viewing angle: It is important to avoid a viewing angle achieved from a very high position of the camera, since the higher the perspective, the more complicated it will be to recognize faces and visualize details.
Indoor/outdoor: When purchasing a camera, it is important to know that not all are suitable for any location, so you have to take into account where it will be placed. Outdoor cameras regulate the amount of light to which the sensor is exposed and generally have protection against exposure to sunlight and weather conditions.
Talk to professional residential locksmiths near you to learn more about installing security cameras in your home.