A fairly common situation, many people have at least once forgotten their car key on the dashboard while the windows are locked. It is easy to panic in such a circumstance.
The key is not to freak out. That's funny because you're actually freaked out because of the key. Anyway, let's look at some common scenarios that you can lock yourself out of your car and what you can do instead of freaking out.
There are several solutions to remedy such a your key problems.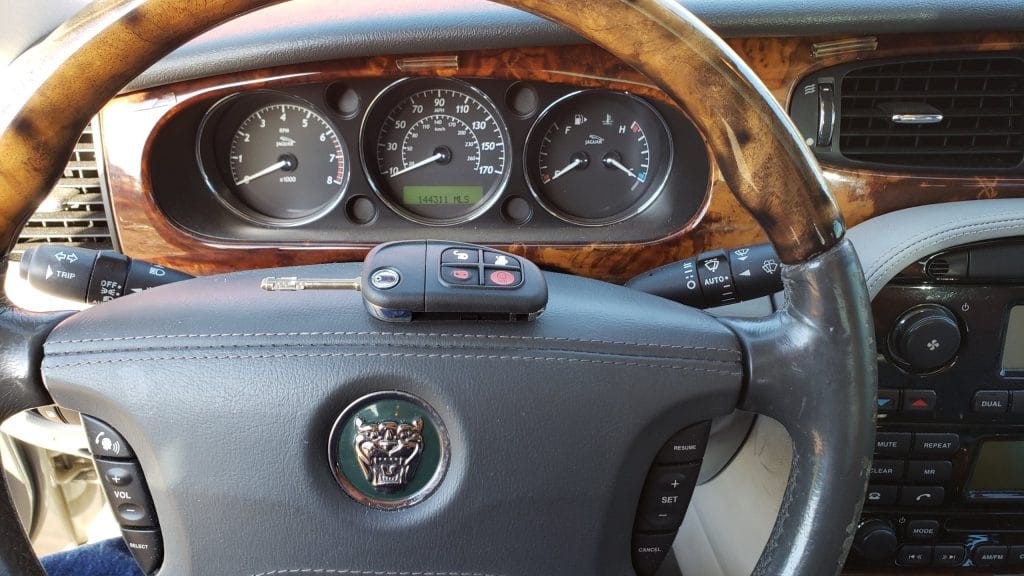 Scenario 1: Breaking Your Key in the Lock
Your ex-husband is simply the worst! Why does his new girlfriend always have to hug you? You're so upset. You storm to your car, trying to get it open. The button isn't working. You're on the verge of an explosion. You use your key and somehow all your anger is transferred to the lock and then click! Or not! That was the sound of your key breaking in the lock. Can your day get any worse?
Scenario 2: Losing your Key at Home
You have to be at work in 30 minutes. You grab your bag and your keys and gulp down the coffee. Oh, you're going to be late. You just cannot be late. You have a presentation to make. You sprint to your car and pull out your keys. Wait, there are no keys. But you grabbed them or did you? Oh no! You run back to house. You search frantically for it. You cannot find it. You're 5 minutes late. Oh burger! You're going to be so late to work. Can your day get any worse?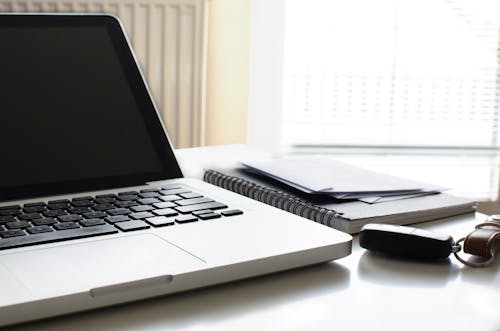 Scenario 3: Losing Your Key at the Office
It's the close of work. You want to go home and just drop on your bed. You walk out of your office and into the parking lot. You see your car, the portal to convey you to your fortress. You get to it, pull out your keys. No, you didn't, because they aren't in your pockets or in your briefcase. You rush back to the office; they aren't there either. This is happening. Where could you have dropped them? You have no idea.
Scenario 4: Locking Your Keys in the Car
This is the worst. The key is actually staring at you in the face, but you just can't reach it. Wait! You've got a spare key. You smile. Wait a minute, it's in your glove compartment! Oh no! You can't do anything about it. You locked your doors using manual lockdown. What can you do?
All the scenarios discussed are very common. The normal response to these is massive freak out. I'm here to ask you to calm down. Let's discuss practical ways you can prevent this from happening to you.
Have a Spare Key Handy
A lot of drivers have a spare key, but they make the mistake of keeping it in the glove compartment. Now accessibility is as important as availability. Instead of keeping your spare keys in the glove compartment, you could:
Keep it with a trusted friend
Have it on you at all times, preferably attached to a piece of jewelry
Keep a copy in your office.
DIY Approach to Unlock Your Car
Although a locksmith is the ideal solution to unlock a door and recover your key stuck inside the vehicle, nothing prevents you from sticking to the task yourself. You can choose from two methods:
Use a metal hanger: This is the method popular with a large majority of people whose car key is stuck inside it. As long as you know how to go about it. A hanger can indeed effectively replace a material studied and specially designed for unlocking the door. Before using your hanger, you have to unfold it completely. Then fold one end into a crochet hook. Then insert it between the glass and the bottom seal to reach the locking latch. When this is done, position the hook correctly and gently pull on the latch so that it rises gradually.
Use a somewhat rigid rope to unlock a door and retrieve the key stuck in its lock: This method is suitable when the locked key is in a car with the lock latches installed on top of the door linings. The rope or lace must be long enough for this to work. Once you have made a slip knot on the rope, it will then suffice to insert it from the upper corner of the door and slide the knot to the pull tab. The gravity helping it will be less difficult to lower the cord than to direct it. When you have successfully passed it over the latter, gently pull on the two ends between your hands until the door unlocks.
Contact a Locksmith
Unlocking a car door and recovering your locked key isn't the most complicated thing. As long as you have a little dexterity and all the necessary equipment, which is not always the case. The best solution in such a circumstance is to hire an auto locksmith. With the skills and proven experience in the field, his intervention will certainly payoff, but it will benefit you in more ways than one. You will not only save time but also there will be no collateral damage.
Forgetting your key in a stuck car can get stressful quickly. Especially when leaving the house to go to the office. However, you must be careful not to leave the task to the first comer. Indeed, only a locksmith knowing how to show skill can quickly unlock your door. And this whatever the type of vehicle. However, for some models in this case those that can be qualified as old, if you know how to do it, it is possible to remedy the problem yourself.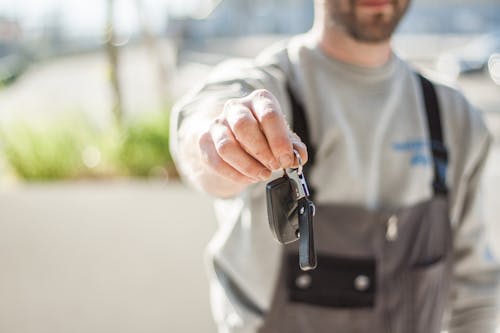 But this is the best option. If you want to go with this, it is best you go with a reputable firm with trusted employees. It's important to note that if your keys are locked in your car, you may want to be around your car while waiting for the locksmith to ward off burglars.
Alcatraz Locksmith will help you. We understand how frustrated you feel, that is why we always have a professional ready to come to you ASAP.