Safes are used in both the home and business to protect extremely valuable assets and paperwork.  Safes need special attention to insure that your valuable property is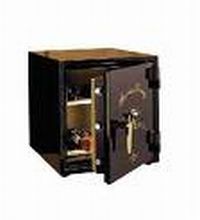 protected!
Safes require highly trained technicians to open and maintain them.  Alcatraz Lock and Security is knowledgeable, experienced, and certified in the proper maintenance and repair of safes.  Whether you are looking to install a safe in your home or business, or are having problems getting it open, the Safe Specialists at Alcatraz Lock and Security can professionally take care of your Safe problems.  If you have a safe that can't be opened, Alcatraz Lock and Security can be to your home or business promptly to help you gain access to it.
Alcatraz Lock and Security provide Safe Services throughout the entire Phoenix Metropolitan area, including the towns of Scottsdale, Glendale, Tempe, Mesa, Peoria and Sun City.
Safe Services Provided by Alcatraz Lock and Security
Safe sales and installations
Safe Combination Change
Digital Safe Combination Change
Keypad Safe Combination Change
Drop box sales and installations
Fireproof safes and File Cabinets
Document Storage Safes
Media storage safes
Gun safes 
Safe lockouts
Digital Keypad Safe Lock upgrades
Biometric Safe Lock upgrades
IP Network Safe Lock Upgrades 
Safe Repair and Maintenance
Contact Alcatraz Lock and Security for all of the Safe needs in your home or business.  Alcatraz Lock and Security can be reached in Phoenix at 602-677-5045. You can also reach Alcatraz Lock and Security through the Contact Us page.