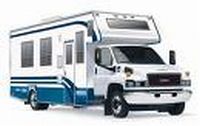 Recreational Vehicles and Motor Home are almost synonymous with amazing holiday plans. Just like the modern way to be a recreational nomad. But then you can't really enjoy these if your security is compromised. So how do you keep unauthorized people off you and yours?
Recreational Vehicles and Motor Homes have many different locking systems in them. The main ignition to start the vehicle is on one key, the locks on the doors letting you in the RV or motor home are on another key. The locks to the exterior compartments and interior cabinets have a different key.  In most cases, none of these keys are the same! Nothing spoils a family vacation when you can't find the keys for the Recreational Vehicle or Motor Home!
We are knowledgeable, experienced, and certified with keys and locks for your RV or Motor Home.  We have many years of experience with RV, Camper, Fifth Wheel and Motor Home keys, doors, handles, locks, ignition locks, trailer hitch locks, and kingpin locks.
Our skilled locksmiths are fully equipped with all of the tools and skills to get your RV or Motor Home locks in proper order quickly!  The mobile locksmith service trucks are equipped with the latest tools and proper equipment to make the necessary repairs right on location.  We can even make keys so that you will be able to get away for that family vacation or weekend outing.
School Bus and Tour Bus Locksmith Service
Bus and Multiple Passenger Commercial Vehicles have locksmith service needs that are specific to their applications, and Alcatraz Locksmith can handle them. We can replace keys when all keys have been lost and rekey them when a set of keys have been stolen. Fleet Buses and Coaches can be keyed the same, or have different individual ignition keys and the same secondary and compartment keys across the entire fleet. Interior and exterior compartment keys and locks can be provided and serviced in the same way.
Video surveillance and theft deterrent systems can be provided and installed to protect against liability issues, theft and vandalism.
Arizona RV and Motor Home Locksmith Service
Ignition Key replacement
RV and Motor Home Lockout Service
RV and Motor Home Lock Repair
Make Keys at your location
Provide padlocks, chains, and hasps
Remove padlocks, chains, and hasps
Flat rate, up front reasonable pricing
Emergency Service
We provide Travel Trailer, RV and Motor Home lock service to the entire Phoenix Metropolitan area, including Scottsdale, Mesa, Glendale, Fountain Hills, and Sun City.
Contact Alcatraz Locksmith for all of the RV and Motor Home lock needs.   We can be reached in Phoenix at 602-677-5045.  We may be reached through the Contact Us page.
For More Information
Alcatraz Locksmith
Address: 17627 N 4th St, Phoenix, AZ 85022, United States
Phone: (602) 677-5045