Phoenix is the only state capital in the U.S. with over 1 million residents. It's no wonder the city is always abuzz with commercial and recreational activities and people constantly on the move. That's why many of the service calls we get in Alcatraz locks is to replace lost car keys.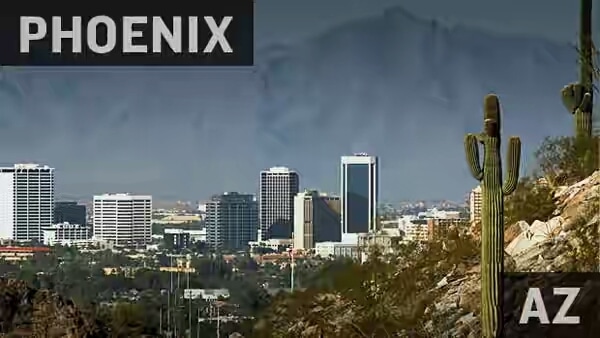 Losing your car keys can be really frustrating up to the extent of disorganizing your day. But you don't have to fret over this. There are very easy ways to solve your problem. You can always call on an automotive locksmith here in Phoenix, Arizona with the numbers on this site. It is quick. There are always precautions to take to ensure you don't find yourself fretting over a lost car key.
1.) Get a spare or duplicate car key
The number one prevention against the distress of losing your car keys is to speculate the future and get a duplicate car key before you need one. A very good auto locksmith , such as the professionals in Alcatraz lock, can meet you at a time convenient for you to make a duplicate key for you and even program it right there. You can request for a key box that attached to the underside of your car so you'll have a spare handy everywhere you go with your spare.
2) Auto Key Service for Car Key Replacement
From remote keys, switchblade keys, transponder keys to standard keys, car key replacement can easily be done at Alcatraz locks Phoenix, AZ. The skilled car key specialists from Phoenix, Arizona who work with us are very effective at providing, cutting and programming any key you request at the most reasonable prices. There is no need to lose your cool if you find yourself in a situation where you need car key replacement.
Knowledge is power. Power is ease. Ease is the comfort. I can go on and on about the chain of benefits of knowing the locksmith near you. But we don't have to bore you with that. Familiarize yourself with the locksmiths closest to you. It goes a long way in saving your time when in need of car key replacement. Alcatraz locks assure you of mobile locksmiths who are available 24/7 to attend to your needs anytime and anywhere in and around Phoenix, Arizona.
Car key service replacement is not the only service we provide. We are your all-around commercial locksmiths right here in Phoenix City. If you're locked out of your house or office and need to get back in immediately? Call us and we'll get you back into your house or office. Do you need to install a safe or vault? We can help you with that too. Make sure to call us anytime you need a locksmith service , our technicians are available to you 24 hours a day, 7 days a week.