Who can you trust with the Best Customer Service in the Locksmith Industry?
Of particular importance in any service company is its customer service. This is especially true for locksmith professionals. Unfortunately, a lot of dubious individuals and companies that present themselves as professionals exist. These individuals may have zero experience and few working tools. There are companies too that outrightly lie about their costs only to increase it after service has been provided. Most times, customers who refuse to pay are coerced into payment with threats involving collection agencies.
At  Alcatraz Locksmiths, we use only our personnel. Each of our personnel members is well-trained and has passed a thorough background check. Our team members are competent, empathetic and polite. We understand how vulnerable to might feel being locked out or having safety personnel come to you. Rest assured,  members of our team are friendly, qualified and definitely not creepy.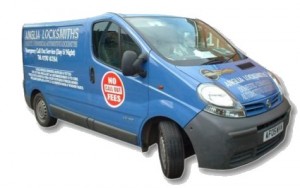 Highly trained team
Our team members were carefully chosen by their training, experience, and dedication to excellent customer care. For every new hire, there is careful background check and supervision until we can rely on his or her abilities. We contract services to just members of our team and never to other locksmith services. This is very important as we want our customers to feel safe. Our goal is to inspire confidence and security in members of our community.
Honest and reliable
We pride in honesty and reasonableness. Our prices are realistic and the best part is they don't change after service have been provided. We are transparent, honest and.
We answer your question, and at your request, we provide a quote on the services we render.
At Alcatraz Locksmiths, you are never pressured into using our services neither are you obligated to. It is entirely your decision.
Meticulous
We are not just members of a quick response team, we are also interested in thorough service provision. Rest assured for the time we are with you, you are our focus and priority. To make this possible, we hire enough personnel to meet demand. Our team members are trained to listen to your needs, concerns, or questions and help you comprehend the process. Most importantly, we want a job well done and this means we are thorough and meticulous particularly during the testing.
Always prepared
We have a large selection of locks, safes and security supplies and our vehicles are stocked with these. If you make an appointment for services or put a call through to our mobile unit, rest assured, the proffesional who arrives will have all he needs to complete the task at hand. This is our goal, to provide you with quality and timely service.
Customer care
We understand that when someone calls, they may be locked out and are scared and frustrated. We are empathetic and reassuring. We help by giving an accurate stimation of when someone can get to you and when possible safe areas you can wait in.
We respond quickly
It is our priority to reach you quickly. We are commited to reaching you at your convenience.
To make this possible, we have a a large mobile response team around you and they operate on all hours of the day.