Is it advisable to handle your home security issues by yourself? How important is the security of your home to you? Will you trust just anyone to handle your home security services? I guess not. Because your home has a lot of valuables and you won't want to do anything that will cause you to lose them.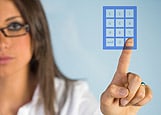 But how can you find a trustworthy locksmith these days when crime is so high and some people posing to be locksmiths are taking advantage of others to enrich themselves? How can you be sure the locksmith you hired is dealing honestly with you?
In our experience in this field, we have amassed a lot of knowledge. And today, we want to share with you some tips on how you can ensure you make the best decisions about the locksmiths you hire.
If you're not able to get into your home, you shouldn't listen to people who tell you to replace your lock right away. A good locksmith will be able to get into most types of doors without needing to get a new lock. Replacing the lock costs you a lot of valuable time and money.
Locked outside the house? Don't agree to replace that lock immediately. A locksmith that knows what they are doing will have no need for a replacement of the lock. Replacing locks will force you to spend extra money for no reason.
Be careful when you get a quote from a locksmith and then they raise the price on you later. Many of them are trying to scam your money out of you. If they give no good reason for the price increase, look for another locksmith. It is a competitive business. You don't have to be stuck with one locksmith.
Cover the locks when you begin painting. It can take time to cover every lock, but it isn't nearly as long as it would take to get those locks changed by a locksmith if they get blocked and damaged by paint.
Look at the Better Business Bureau (BBB) website to find out about a locksmith's reputation. This will let you know if the locksmith is reputable.
It's understandable that you want to find an affordable locksmith , but this is one area where you should be wary of anyone charging really low fees. This may mean that you are dealing with an unqualified person. Get multiple quotes and then discard both the smallest and biggest ones. Choose from among the middle of the pack.
Before you contract the services of a locksmith, inquire about the length of time they have done this sort of work. If it is a long time, they are likely reliable. Although lack of experience does not mean that the locksmith is untrustworthy, you should be careful if you come across one with little experience.
The cost of locksmith charges could go up after business hours. But this can vary widely. The price can be double or more the standard fee after hours.
Research on the web for the best locksmiths in your area. You can find businesses, of course, but you can also find reviews from former customers. Whether it was a good one or a not so good one, you can find all kinds of reviews. The fact is that any type of review can potentially help someone make a hiring decision.
If there is a problem with the work being performed, it is important that you let the company know right away. If you wait, you may no longer have any recourse. If the answer you receive from the company is not satisfactory, turn to the consumer protection agency in your area.
Try to find a locksmith who is a member of a professional locksmiths. It helps to ensure that you have a locksmith who stays updated on the latest industry trends. It also helps knowing that he or she will not scam you, he is not some fly by night operation that will leave you high and dry!
Ask about what happens to your property once the locksmith is finished. For example, do locksmiths keep a key copy and your address in their office files? If the wrong person got a hold of this, you could be in danger! Make sure you ask before you allow them to work on your locks.
Ask for a total price for the job. If you can, it's a good bet the locksmith is right to hire. If they will not give you a straight answer, hire someone else.
Check the credentials of a locksmith before you hire. You can accomplish this by comparing his business address and cross-reference it with their given phone number. The Internet has made it quite simple to check if someone is reliable and trustworthy, so be sure to use it.
When asking for estimates, inquire about what they charge under the worst circumstances. An experienced locksmith knows exactly what sort of problems can arise, so they should be able to offer you a quote which covers the absolute worst that could happen and the highest price to be
Your locksmith should dress neatly and professionally. You want someone with a professional presentation as this is often a representation of how seriously they take their work. It is important to see if the person is wearing a uniform with the company logo because that would indicate that the company is well-established.
Use these tips to make the best decisions concerning the locksmith you invite to work on your home security. Better still, you can hire Alcatraz locksmiths. We have been in the business a very long time with great reputation. We are definitely trustworthy and we care about your security. Tap here to call (602) 677-5045 us for your locksmith services .